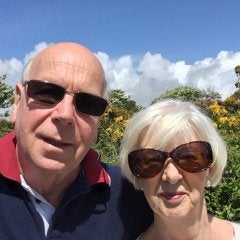 On the way to Prague.  In East Germany.
The sand hill was man made from a massive quarry nearby.  There is a basic ski lift and they sand board down.  we were concerned about the safety of it so close to the caravans.  
The vans shown are permanent.  The touring pitches where also very close.  Not at all practical to reverse in.  The locals all wore shell suits which did not match top to bottom.
But everyone was helpful.
1